Wow!
Geister Buster
merupakan game
Augmented Reality
yang dapat dimainkan di Handphone
Android
mu! game ini dirilis pada tanggal 28 Oktober 2014 lalu.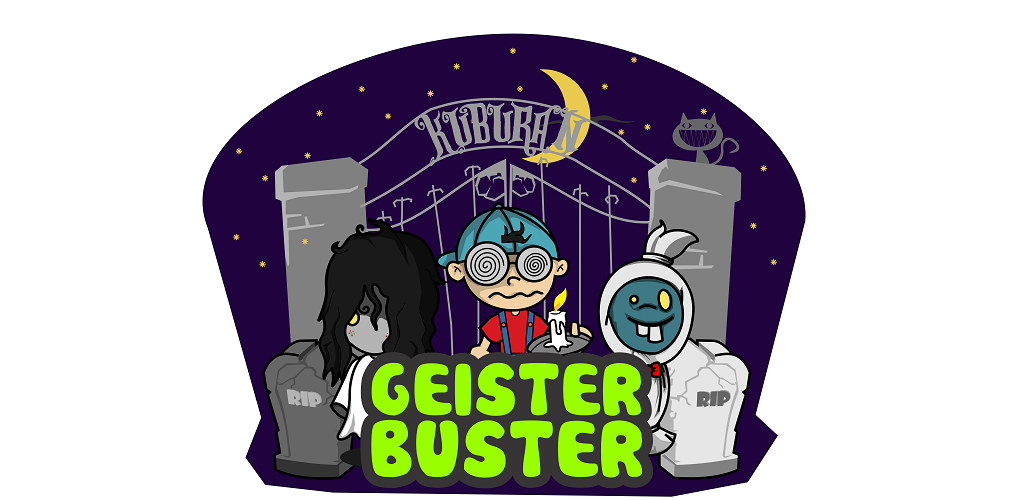 Game yang dibuat oleh
B201 Developer Group
ini merupakan game experimental saja, dan untuk memainkan game ini, membutuhkan 2 jenis alat periferal (perangkat tambahan), seperti :
-
Board Sebagai Marker dapat didownload di http://goo.gl/d2ZvAu
-
Peralatan khusus Durovis Dive atau Google Cardboard
Serta aplikasi game nya yang dapat langsung di download
disini
Game ini mengambil mechanic seperti game
Whack-A-Mole
,
dibagi menjadi dua tipe yang boleh dipukul untuk menambah
score
dan yang tidak boleh dipukul karena mengurangi
score
.
--
Wow !
Geister Buster
is an Augmented Reality game that can be played on your Android phone ! this game released on
October 28, 2014
ago.
Game created by B201 Developer Group is only experimental games , and to play this game , it requires two types of peripheral devices (enhancement ) , such as :
- Special equipment Dive or Google Durovis Cardboard
As well as its gaming application that can directly be downloaded
here
This game takes the mechanics like game Whack - A- Mole , divided into two types which may be struck to increase the score and that should not be beaten as it reduces the score .
Created by : B201 Developer Group
Game Size : 17MB
Share this